How has covid19 helped us to digital transformation?
Even before the CoVid19 Pandemic, technology and the internet are already booming, but with the spread of the virus globally it has become a necessity. As travel bans were lifted, stores, schools, churches, and companies closes, celebrations were canceled and social gatherings prohibited, we have to rethink how to go on in our daily lives while keeping our distance from others to refrain from contracting and spreading the virus. Fortunately, we have a way to keep some likeness of normality by going digital. 
We, humans, are resilient that we have turned to digital tools to help us be able to operate effectively even during the pandemic. Schools, companies, work, businesses, stores, restaurants, and even health necessities have digitally transformed. We used technology to keep going and rethink how to manage the future while being safe from the virus. Here is how CoVid19 transformed our digital future.
Work from home
According to a survey by Workhuman in the United States, only one-third of the people worked from home before the pandemic. But because of the restrictions and precautions needed to be done to prevent the spread of the virus, companies were forced to allow working from home so work can still be done. This was not done only in the United States but also around the globe. With employees working from home companies can run the business as usual. But with some companies that lack technology infrastructures, realizing the benefits of fast-tracking digital transformation is important.
Online Health Consultations
Because of the increased numbers of patients going to hospitals some are afraid to go for consultations. That is why public health officials pushed healthcare systems to expand their consultations online. If a person wants a diagnosis or seeks treatment but is worried that they might get infected by the virus by going to overcrowded hospitals or facilities, they can get consultation through telehealth technology or online consultation by only using their mobile phones, tablet, laptops, or other gadgets that they can use for video calls. There are many advantages to online health consultations but also challenges that need to be overcome that is why healthcare systems are trying their best to improve them because this might help many people and stop the spread of the virus by lessening human-to-human contact.
Remote learning
Even schools were closed because of the pandemic. Since schools and universities were always crowded which means the virus can spread easily, universities, colleges, and schools decided to switch to online learning and distance learning. Education must not stop, so, administrators and educators decided to teach virtually and online. But because many schools are not well-prepared for online classes or virtual learning the transition was disruptive. However, educators and educational institutions did their best to better be prepared for the learners. Here in the Philippines, we use printed modules, digital modules, television, radio, and online classes to continue our education. While some schools adopted online learning using different learning management systems to continue their programs.
Virtual Events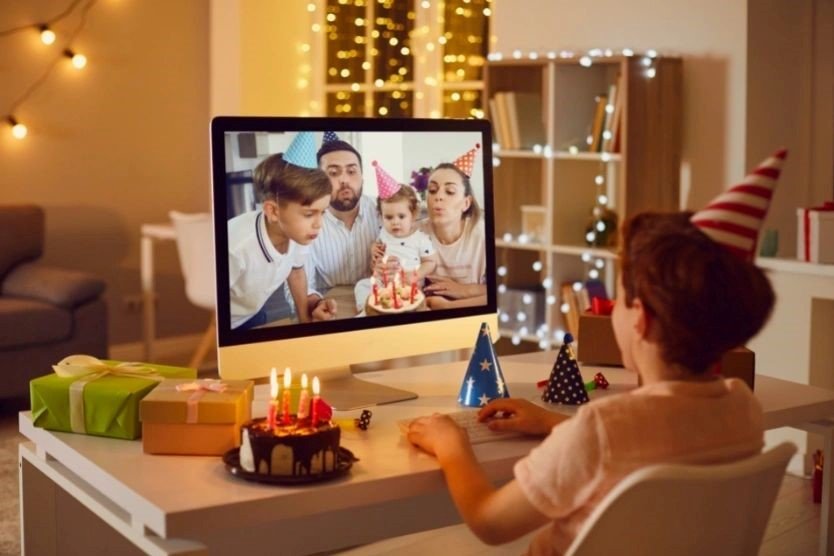 Celebrations were also restricted to avoid crowds. But, we Filipinos love gatherings, that is why we also put it digitally. Through messaging applications and online video conferencing tools like Zoom, Google Meet, Microsoft Teams, or Facebook Messenger, we have organized virtual events. Not only celebrations but also online meetings, gatherings, and conferences. Because of the virus outbreak, organizers and business owners were pushed to think outside the box to provide riveting alternative options for events for public safety. This can also result in transforming how people interact better to digital transformation.
Work from home, online health consultations, remote learning, virtual events, and online business are some of the results of how this CoVid19 pandemic shaped our digital future. By staying at home and communicating digitally we can stop the spread of the virus and can continue to help out economy thrive amid this pandemic. Life must go on, so we need to maximize the use of technology. Because as we can see in the future, this pandemic might end, but the use of technology will never stop.