HUMAN RESOURCES

---

INFORMATION SYSTEM
SDev HR+ is a software developed by SDev Tech's highly skilled developers that provides all-in-one HRIS, Payroll, and Timekeeping Solutions. It is designed to help the HR team manage employee records, monitor employee timekeeping, and seamlessly generate payroll accurately, quickly, and easily.
Employee management and payroll process should be stress-free that's why SDev Tech developed SDev HR+. This automates the payroll process with an accurate output. Employee records and 201 files can be managed with just a few clicks and can be tailor-fit to company requirements.
SDev HR+ makes things simpler for HR professionals.
Payroll System
Generate an automated payroll report with accuracy and efficiency that is fully customizable based on the company payroll schedule. Deduct employee loans, contributions, and other deductions automatically with generated printable payslips and reports.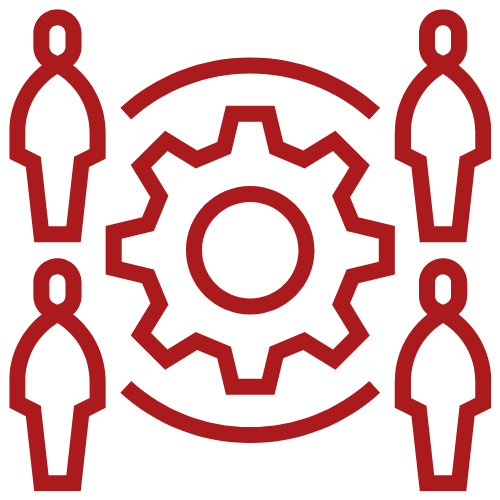 Human Resource Information System
Manage employee records, 201 files, and other documents seamlessly. Add, edit or delete employee records fast and easily. SDev HR+ can help you add an employee per department and set their payroll batch based on department and shifts. Set customizable employee information and contribution fields, upload custom documents, and manage employee shifts and work schedules in an all-in-one software.
Timekeeping with Geolocation
Monitor employees' timekeeping, shifts, and leave counts and post an announcement systematically that will reflect on the employee's timekeeping dashboard. Employees can time in/out via smartphone or a customized timekeeping kiosk as long as they have an internet connection. SDev HR+ also has a geotagging feature that can locate field personnel once they timed in/out using their devices.