We help businesses boost their revenue by seamlessly weaving together technology, data, marketing strategies, commerce, security, and customer satisfaction.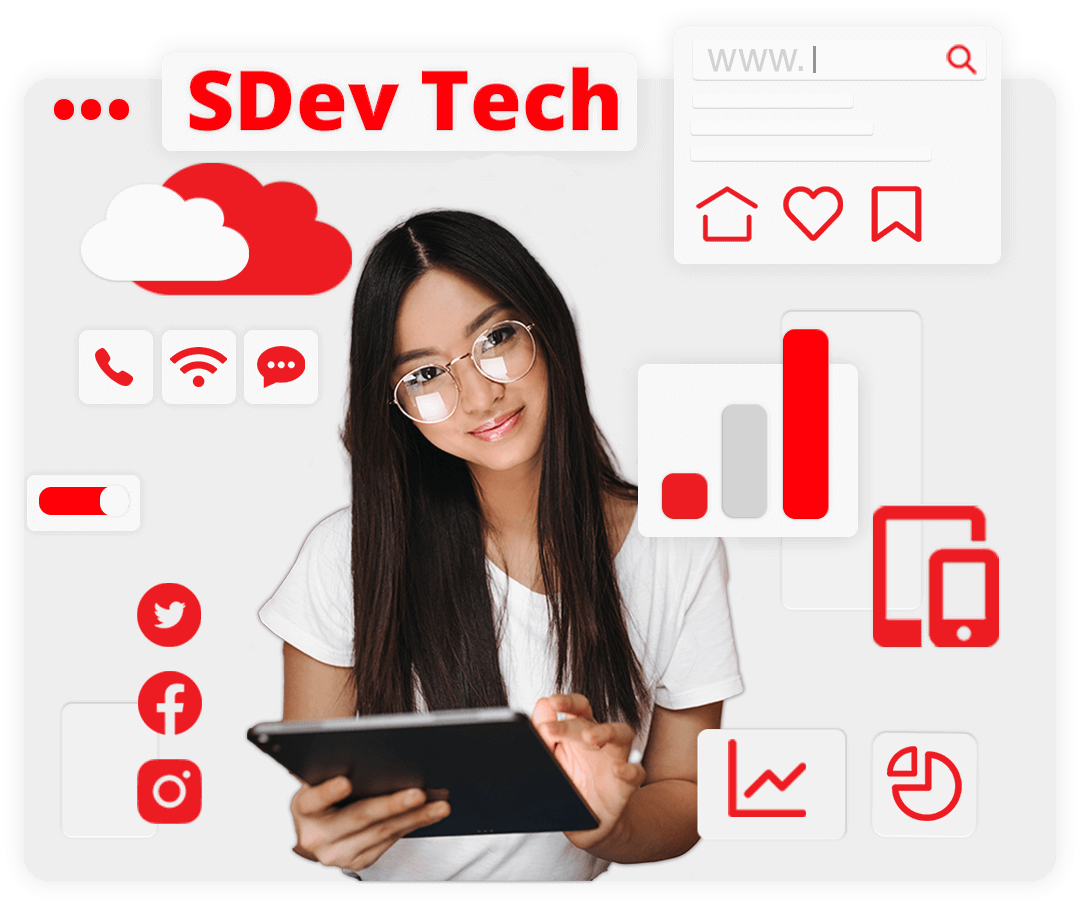 "SDev Tech has exceeded our expectations with their Managed Application Services. Their expertise in Domino server administration and application development has been invaluable to Imaginet, improving performance & reducing cost, while their website design and development services have given our brand a fresh and modern look. Their team is highly responsive and always goes the extra mile to ensure our satisfaction."
Fully-integrated solutions for your digitalization needs
Revamp your business operations by leveraging customizable and budget-friendly applications and systems developed specifically for your needs. Whether you require web app or mobile app development, these reliable and adaptable solutions will aid in automating your business processes.
Performing a vulnerability assessment using application security tools like HCL AppScan can help identify potential vulnerabilities across a business's IT infrastructure and mitigate cybersecurity risks by exploiting and addressing these vulnerabilities.
Create an online presence and build brand recognition for your business through a responsive Website Design and a Website Hosting package. Boost your website's visibility and improve its search engine ranking with complete SEO services.
Maximize your business's social media presence and reach your marketing objectives with our comprehensive social media strategy. Our Social Media Marketing Services incorporate effective social media advertising techniques to help you achieve your desired results.
Acquire optimal enterprise collaboration and software development solutions utilizing HCL Notes Domino (formerly Lotus Notes Domino) and Microsoft 365, both of which feature exceptional email management software.
Various experts from our team can help fulfill your requirements for IT support and/or IT services and provide any IT staff augmentation that your company requires.
From small to BIG businesses
Technologies we specialize in