Top 5 Website Trends of 2022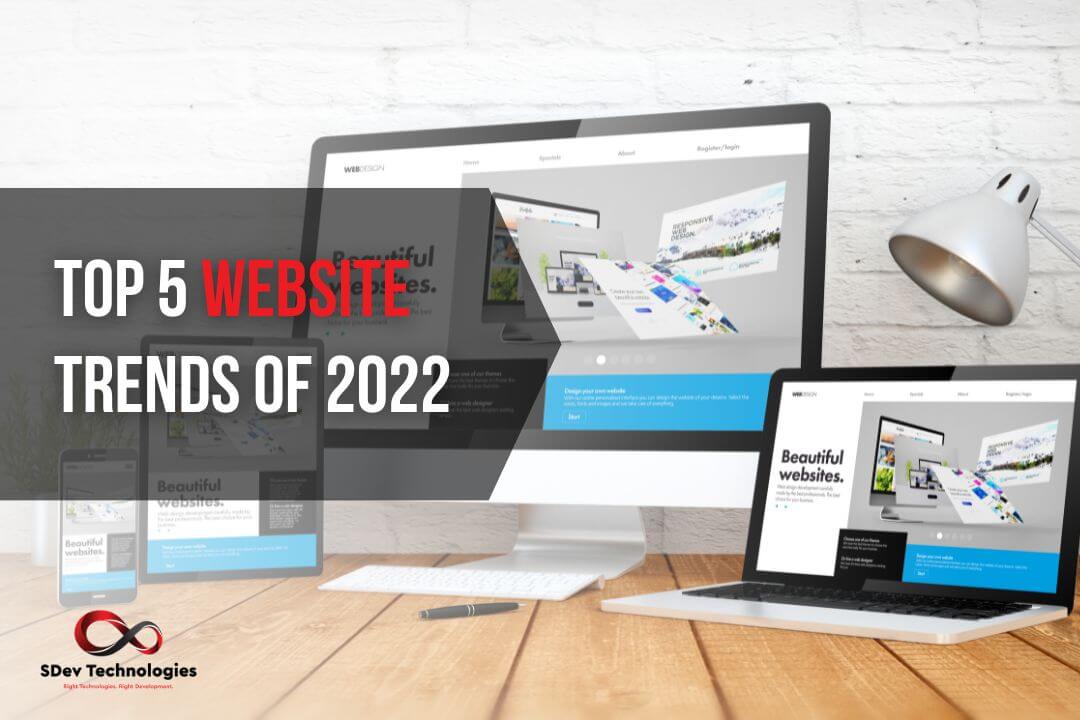 More and more people have been working from home and have been convenient with the home-based setup since the pandemic started in 2020. The web rapidly matured and the Information Technology industry grew drastically. As technology advances, web designs and features grows immensely to display a blend of animations and interactive styles. 
Let us wrap up the famous website trends in our current year 2022. 
1. E-Commerce website
Since the pandemic started in 2020, retailers and wholesalers started to venture digital world and online platforms to sell products. This is why eCommerce platforms became popular this year 2022 and more and more people are combining their business with an eCommerce site to sell their products. 
One-page website
A one-page website is not a brand-new concept since it has been around the web since 2015. This website trend helps your user to tell your story quickly and highlight what your website is all about in just a single page scroll. No need for the user to open and wait for a new page to load which takes less time and effort. This is best to use with a portfolio website or for an advertising landing page for marketing a product or service.
Business website
This website highlights the business services, products, and what is the company/business all about. This is becoming more and more popular since people nowadays will surely check your website first to learn more about your business. So a business needs to have a website because it provides an opportunity to explain what they do or provide. 
Online education website
People are increasingly accessing online courses to help them explore and gain new skills to navigate today's ever-changing labor market. People that are enrolling in online courses exceed pre-pandemic levels which shows during the 2021 impact report, 20 million new learners registered for online courses in the year-equivalent to total growth in the years pre-pandemic. An online education website helps people to enroll in online courses and collect certificates even in the comfort of their homes. Due to the evolving world of work, people seek more specialized skills which help them to keep up with the advancement of technological work, especially in the IT industry. 
Blog website
The blog/Article website's purpose is to inform visitors about current events, news, and specialized knowledge depending on the type of blog website. Blog websites are quickly replacing print media such as magazines and newspapers since most people today prefer to get news online also because most blog websites offer free news updates.